Danny's Bio
Once upon a time a Jesus freak (his mother) and a Green Beret (his father) fell in love, got married and during an act of recreational afternoon delight forgot to use protection. Nine months later a comedian was born. He was named Danny Bevins because the staff at Tampa General Hospital believed the name Dreamkiller Bevins was inappropriate. Since then he's been arrested, fined, fired, beaten up and excommunicated while being called a juvenile delinquent, soldier, flight attendant, patient, husband, father and lately "disturbingly hilarious".
Credits include:
Gotham Comedy Live
Billy Gardell Present's Road Dogs: Chicago
Red Light Comedy: Live From Amsterdam
TBS Sullivan And Son
American Wiseass - Producer
Comics On Duty: We Love You Mrs. Bevins
Winner of 2000 San Francisco Comedy Competition



Comedy Albums:


A Different Kind Of Bad


click here to listen!


Inappropriate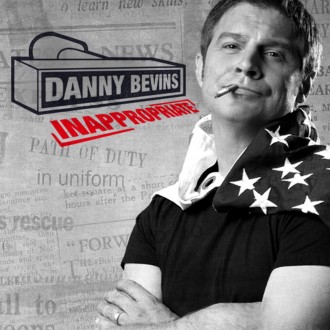 click here to listen!
---
&copy 2018 Good for You Productions